Happy 4th of July. In a few hours here in Manama Bahrain 50 or so American Sailors and Marines will be grilling hot dogs and hamburgers on the roof patio of our high rise complex. There will be no fireworks or red white and blue bunting. But there will be country and rock music coming from Jerry's Bose iDock. We will enjoy the day off, talk of family back home and reflect on why we are so far from home. These Sailors and Marines are making a true difference in this war against violent extremists. Extremists who would love to end our way of life. Your Sailors and your Marines will not let that happen.
Someone from home asked what he could do to help. My simple response, "go to church and celebrate your faith."
Today, take time to read
"The unanimous Declaration
of the thirteen united
States of America."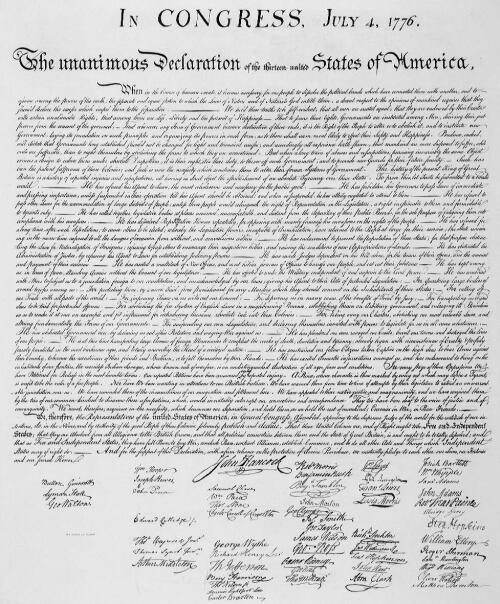 If you've taken the time to read the Declaration, thank you. I hope you see the connection between the wrongs that were addressed and the freedoms you enjoy these 231 years later. No matter what anyone says on the news, this is a pretty damn great country.
God Bless America and God Bless our Sailors and Marines.
And God Bless and watch over our families as they watch the fireworks with out us. We miss you.